Your transits horoscope, in your inbox every day
Know what influences are upon you with this Transits Horoscope Daily Report.
Full Length
More than a horoscope, this is a full length, personalized transits report.
See what's included below.
Convenient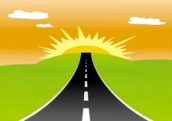 Arrives in your email inbox every day.
Preview Before You Buy
You can get a short version of your personal daily horoscope for free.
Price
1 Month
Get your report emailed to you every day for 1 month.
3 Months
Get your report emailed to you every day for 3 months.
This is a one-time payment.
Not an automatic renewal.
Your 1st daily report arrives within 30 minutes. It then arrives every morning.
"I look forward to this every day. It's useful and insightful. Thank you."
-- L
See all reviews.
This Horoscope Report is Value-Packed
It uses your day and year of birth which makes it more accurate than horoscopes that only use your sun sign.

You'll get a report which includes daily transits, as well as long-term influences, as well as transits to your North Node and Chiron.

You'll also get your effective times for transits from the Moon to your birth planets, which are short periods of the day. PLEASE NOTE: This section is called Short Moon Influences, and it repeats approximately every month because the Moon goes through the whole zodiac in 1 month. (Our word "month" even comes from moon.)

If you add your birth time, you'll also get transits to your Vertex, your Moon, Ascendant, Midheaven, Part of Fortune, and transiting planets in your houses.
Stay tuned! This daily transits report is soon to get an impactful upgrade, enhancing your insights even further.
Technical Notes: The Campanus house system is used for the "Transiting Planets in Natal Houses" section of the report. Transits to Black Moon Lilith and Part of Fortune do not show any description text (yet). Even though these minor transits do not include any descriptions, they are still listed in your report for your extra reference and benefit. See a sample of this in your sample report.