Enjoy all that's popular on Astrology Library
Meet Your Zodiac Sign
No One is Quite Like You!
The configuration of the Sun, Moon, and planets at the moment of your birth is as unique as your fingerprint. This configuration is drawn on a chart ("natal chart" or "birth chart"), which is a true horoscope. Your horoscope is your astrological fingerprint. No one else has the same one.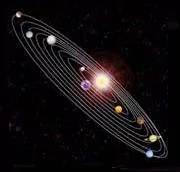 Consider the following statements:
A natal chart is like a snapshot of the heavens from the viewpoint of earth at the exact time, day, year, and place you were born. It is your horoscope. It includes the positions of the Sun, Moon, and planets, as well as other important points and angles.
All of that, joined together, tells a whole lot of information about your character, personality, style, needs, tendencies, drives, strengths, and weaknesses.
Your horoscope is unique! You do not share it with every other person born with your Sun sign!
You are not a stereotype of one of the 12 zodiac signs; you are a blend of all the factors at play at the moment that you took your first breath as a conscious being.
Perhaps you only know your Sun sign, meaning the sign that the Sun was in at the moment you were born. But, the Moon in your natal chart may be in a different sign, coloring you with a different shade. And the planets may be in other signs. You are a complex and unique combination, unlike anyone else. Any attempt to give an accurate description from only a Sun sign is simply wrong, or at least incomplete.
You must have encountered people of the same Sun sign who behave very differently. Now you know why. To learn more about astrology, see "What is Real Astrology?"
Astrology Library offers a free birth report, free eBooks, lessons, birth chart interpretations, synastry interpretations, the free synastry report, astrology printables and more.